A welcome that makes you feel at home
Welcome to the Abside, in the heart of Amalfi, where we keep the scents and flavors of the traditional cuisine of the Amalfi coast.
Our restaurant is a place where taste and tradition meet to give you unique and delicious dishes. We are passionate about local cuisine and use only the best fresh local ingredients to create unique and unforgettable dishes.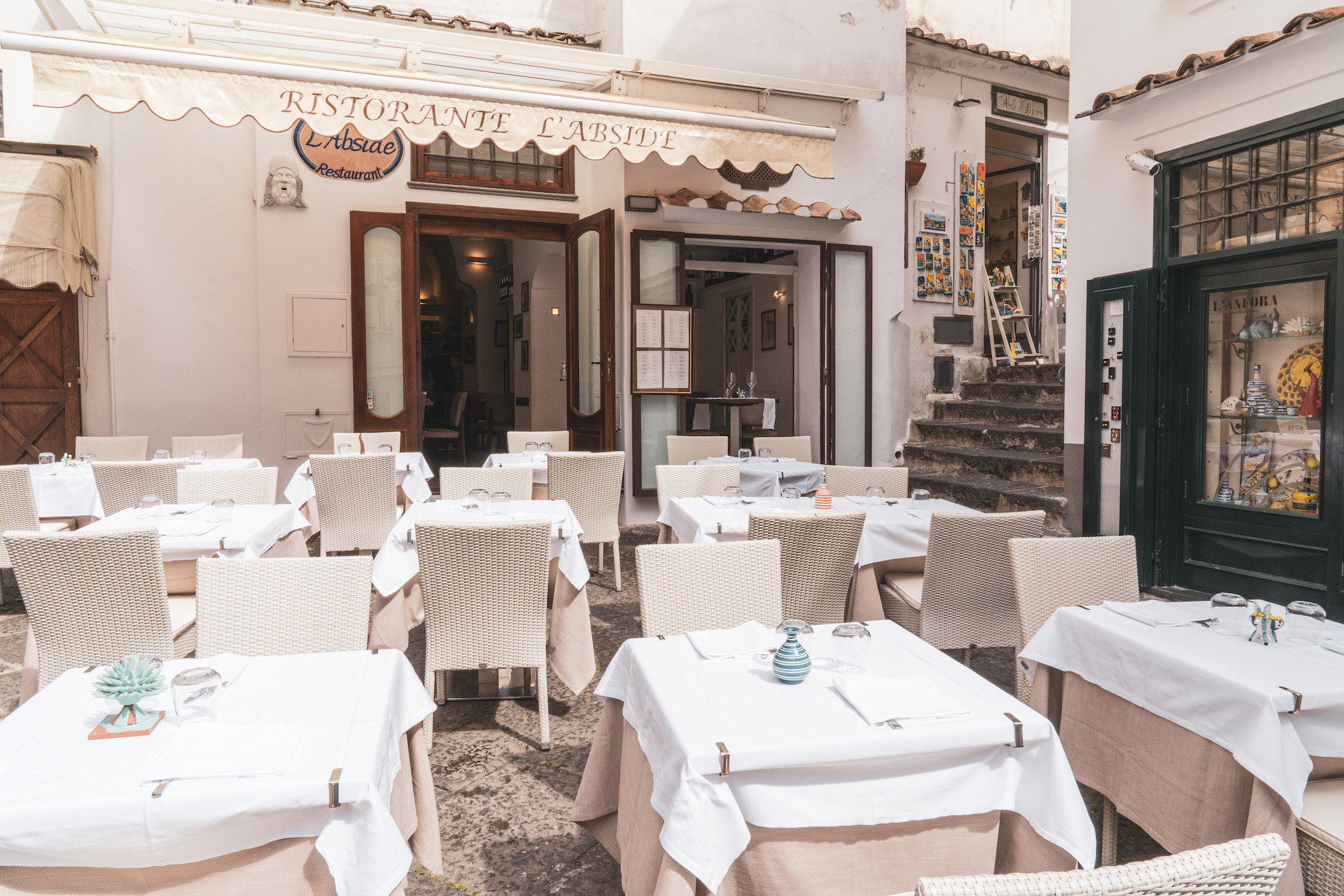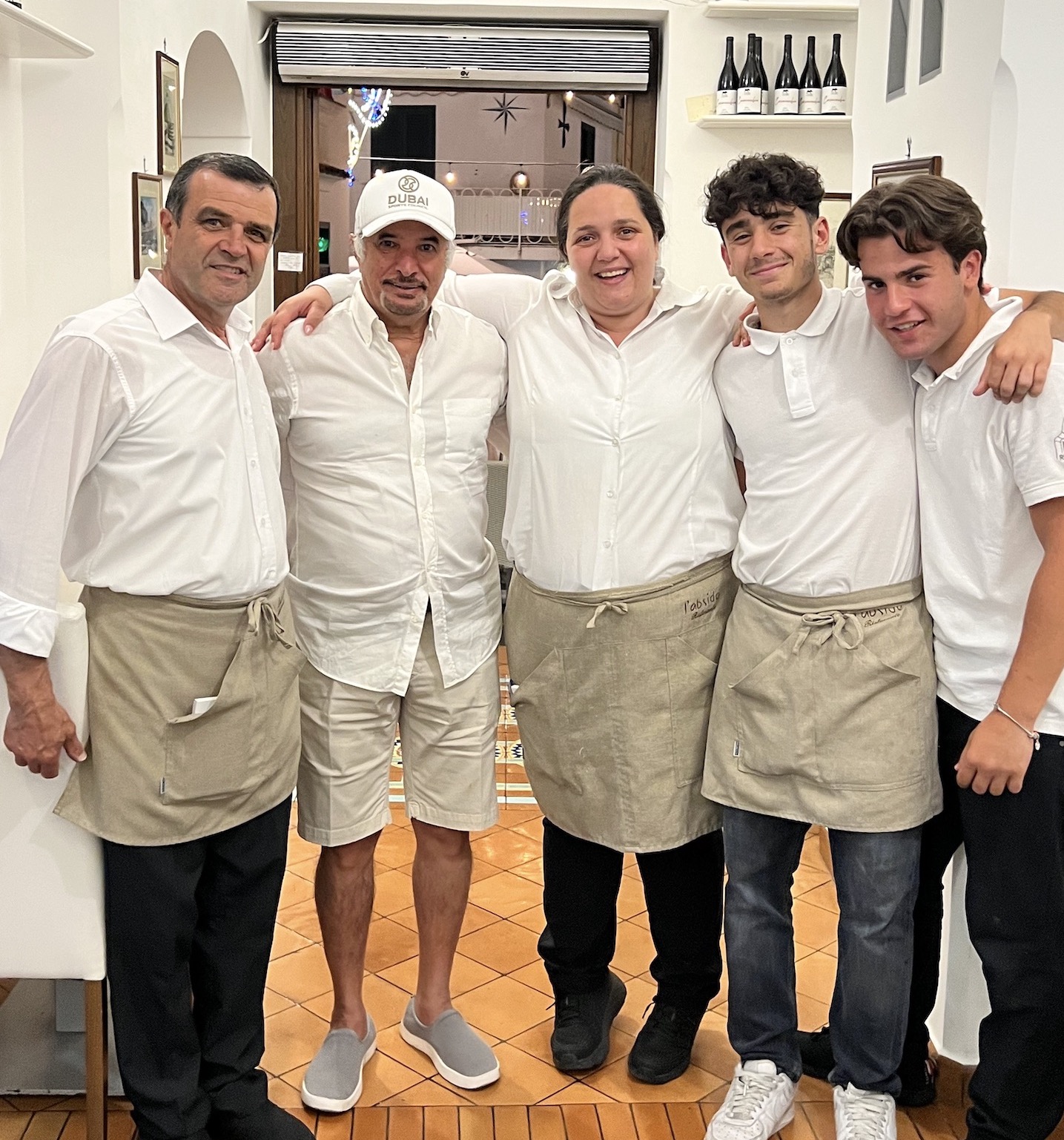 L'Abside is a family-run restaurant located in the heart of Amalfi. Our main goal is to create a unique experience for our guests. Our welcome is warm and our service always professional and friendly, because we want every visit with us to be unforgettable.
Abside is a place where the spirit of collaboration and integration is breathed between all staff members, who work together as a team to ensure the best possible experience for our customers.
We are proud to be a young place run by women, which allows us to bring a touch of freshness and originality to our cuisine and our service.
We are very happy to be able to share our passion for food and hospitality with you, and we hope to see you soon at L'Abside Restaurant for an unforgettable evening!
our goal is to present and make people rediscover the flavors and some dishes of the authentic Amalfi tradition.
As well as our Scialatielli prepared every day by the chef following the traditional recipe and served with seafood.
Or the Risotto with lemon and prawns, for which we only use Amalfi lemons.
And then the very fresh grilled or baked fish, served with vegetables and traditional side dishes.
Come and visit us and discover the magic of the flavors of the Amalfi Coast, in a unique and welcoming atmosphere.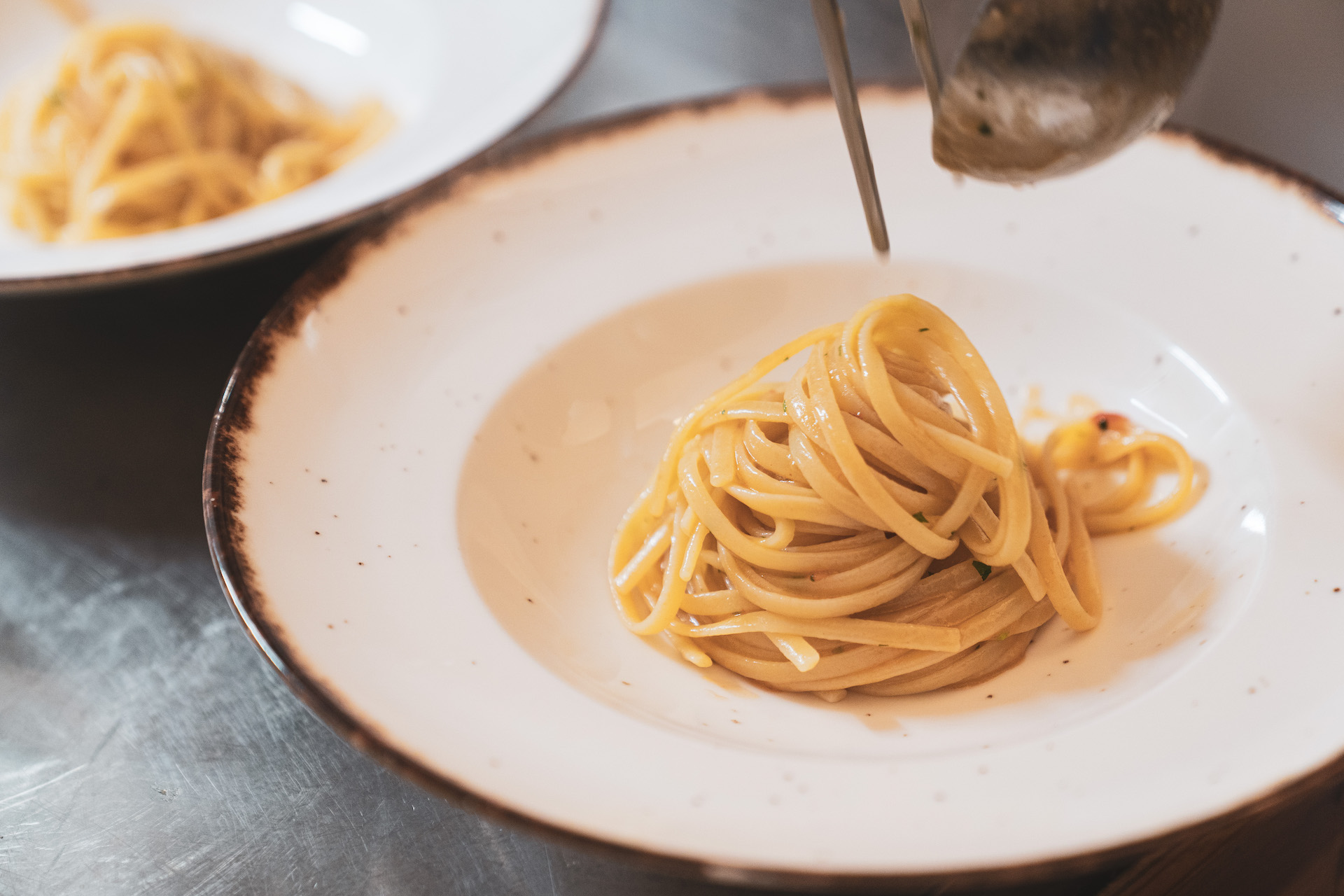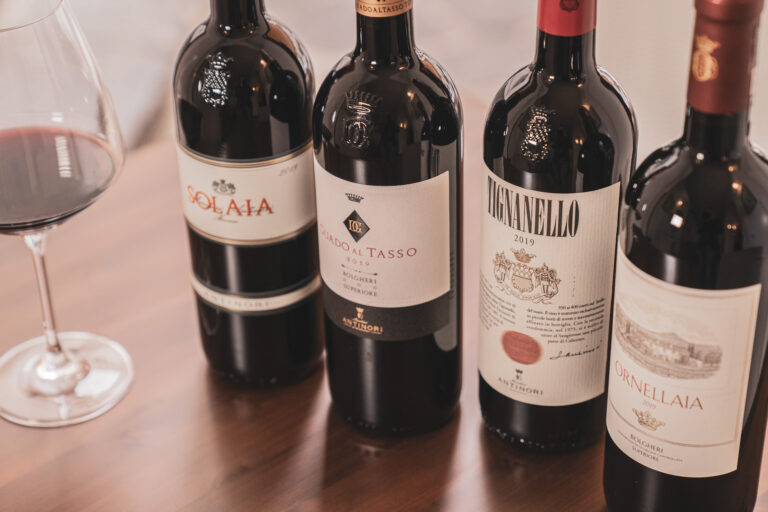 The passion for good food is always combined with the care in choosing the most interesting wines of our Amalfi Coast and Italy.
Our cellar is the result of a careful and accurate selection, which aims to offer you a vast selection of high quality wines, perfect to accompany our dishes, and an unforgettable wine experience.
Come and discover our selection of wines, and let yourself be conquered by the passion we put into the care of every detail. We are waiting for you in our Abside Restaurant in Amalfi to live an unforgettable gastronomic experience.