We are pleased to introduce you to the cellar of the Abside Restaurant in Amalfi, where the passion for good food is combined with the care taken in choosing the best Italian and foreign wines. Particular attention is paid to wines produced on the Amalfi Coast and in Campania.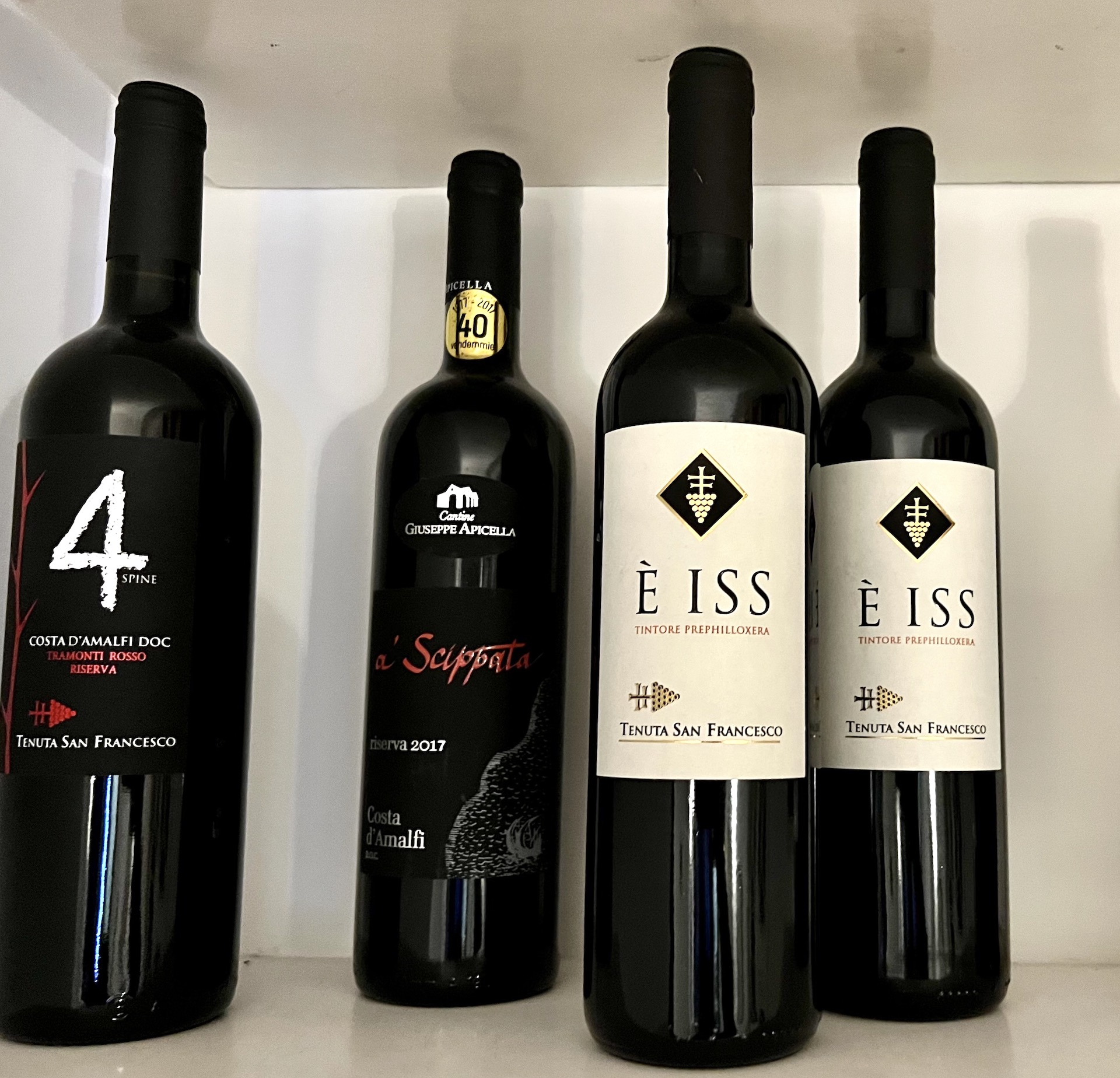 The wines of the Amalfi Coast
a treasure still little known
The Amalfi Coast is a land full of wonderful surprises for wine lovers.
In fact, completely different territories and microclimates follow one another along its tiny territory, giving life to wines that are exciting in their originality.
Tiny plots of land torn from the steep limestone rocks in
Furore
are the cradle of modern wines with a marked minerality, which also best express the strong and enterprising character of the farmers who painstakingly produced them. Tradition and a partly volcanic soil that also hosts centenary plants make the wines of
Tramonti
ideal for the more traditional and typical recipes of the area.
Ravello
, on the other hand, owes the merit of being able to blend both of these characteristics, light and shadow, producing pleasant wines that can be combined with all gastronomic proposals.
experience art in every sip
In addition to local wines, we have chosen some of the best Italian wines, such as Tignanello, Solaia and Guado al Tasso, or the wines of the Ornellaia estate and the prestigious wines of Gaja.
Not only that, we have also included the best expressions from other regions of Italy such as the very fragrant wines of the Friulian Collio and Isonzo, or the bubbles of Prosecco and Franciacorta.
Our cellar is the result of a careful and accurate selection, which aims to offer you a vast selection of high quality wines, perfect to accompany our dishes, and an unforgettable wine experience.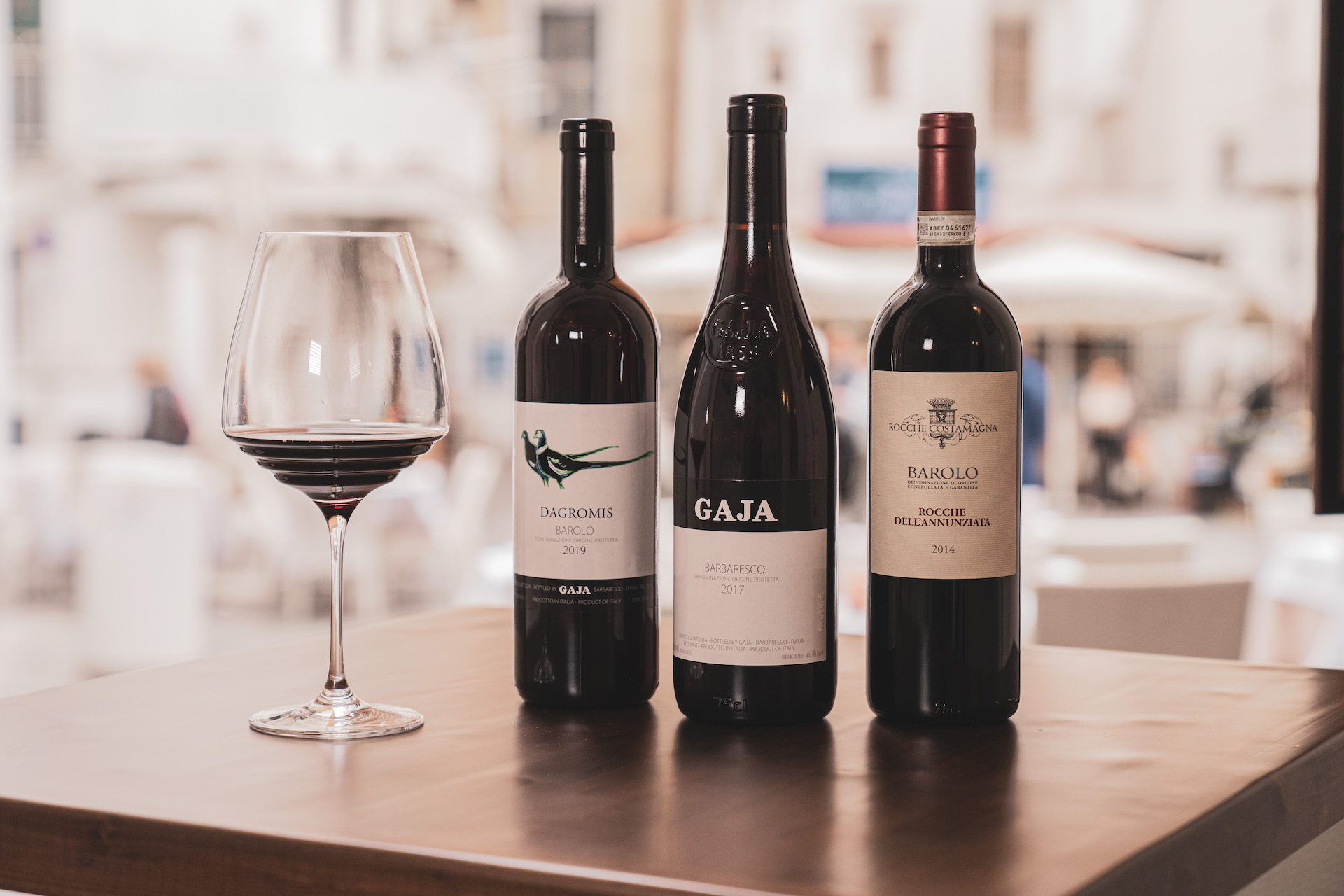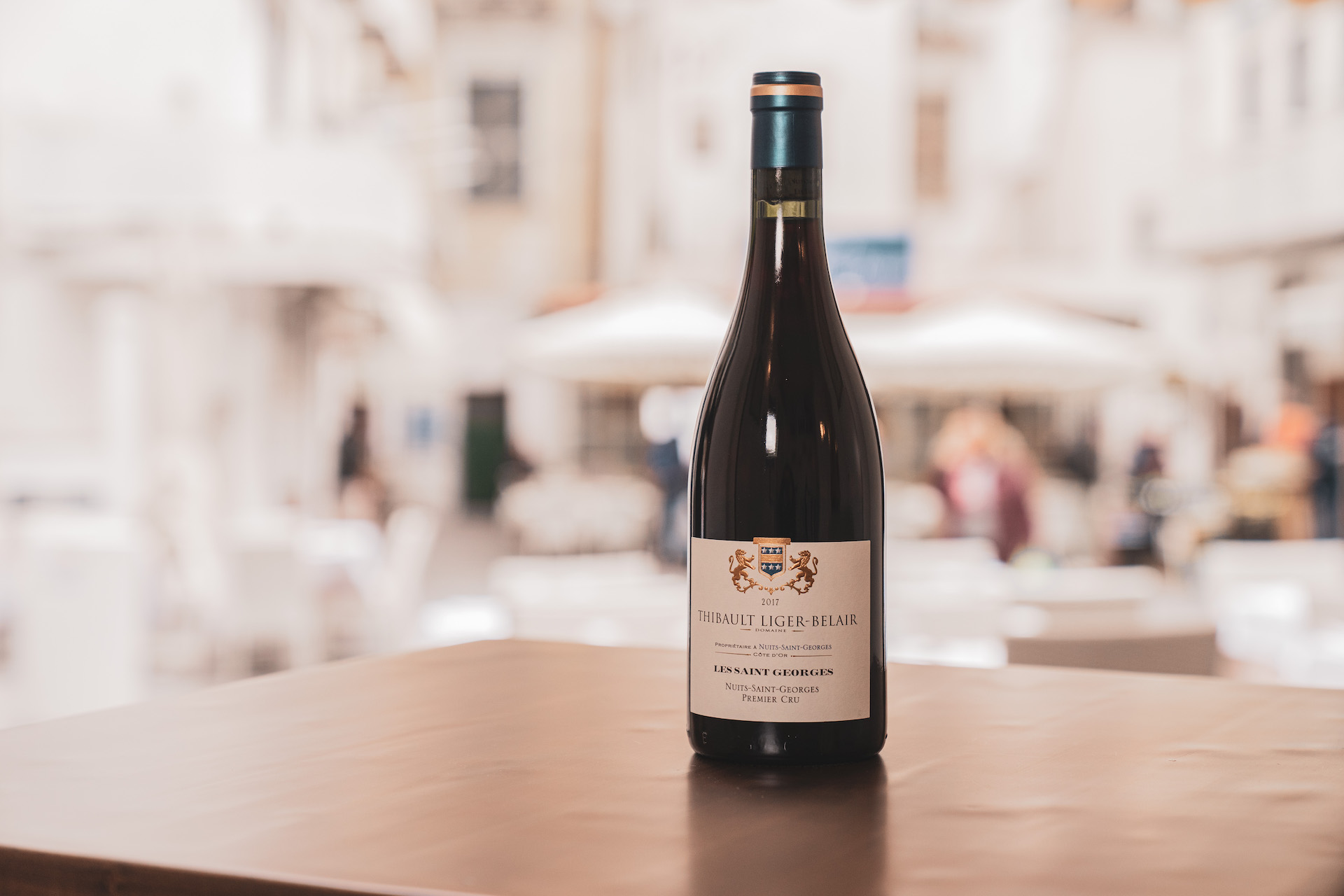 In small steps but with a lot of curiosity and interest, we have also begun to open up to the most important winemaking traditions of Europe and the world.
At the moment you will find a good assortment of Champagne from well-known and emerging producers, who have impressed us with the goodness of their products.
Burgundy wines such as a Chassagne Montrachet 1er Cru and a Pinot noir from the Cote de Nuits as well as the celebrated rosés of Provence.
From Chile the strength and elegance of cabernet sauvignon from the Maipo Valley, a very valid witness of the warmth and scents of those lands.
Finally, from Spain the dessert wines of Jerez de la Frontera, the Sherry in its Pedro Ximenez and Oloroso variants.