The Amalfi Coast is a land full of treasures. Its naturalistic beauties have made it famous all over the world, as have the monuments and its history. But we must not forget that one of its most important treasures is the wealth of products and the quality of its culinary tradition. A land to discover and, above all, to taste.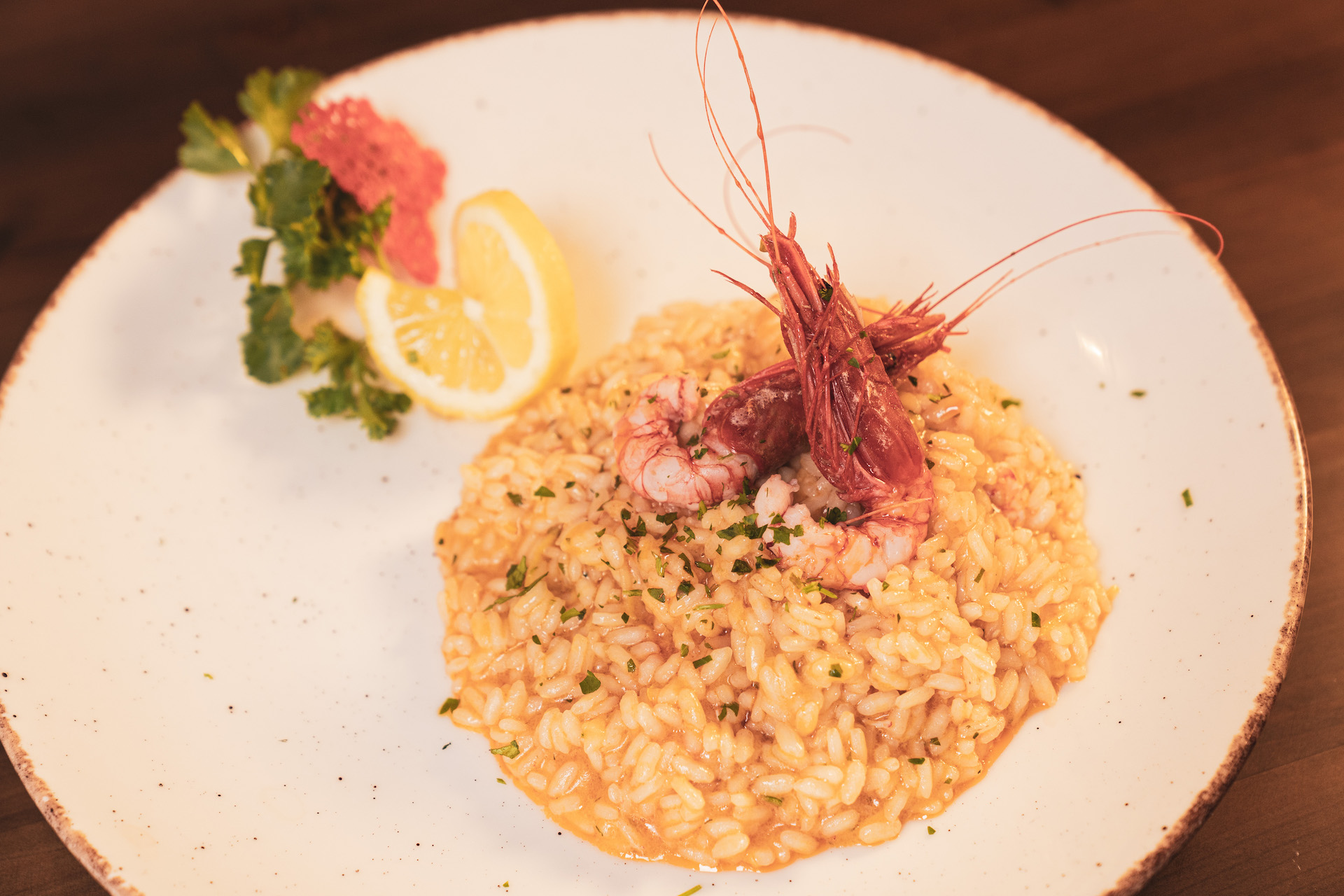 Our cuisine has the ambitious goal of introducing you to the authentic local gastronomy both through the recovery of traditional recipes and with the use of the best local products to create dishes that satisfy both taste and aesthetics.
Such as our handmade pasta, with a unique texture and flavour. In particular, the Scialatielli di Amalfi are a must in our cuisine, together with the very fragrant "sfusato" lemons from Amalfi and the "colatura di alici"(anchovy sauce).
Risotto with prawns scented with Amalfi lemons is a dish that we recommend you try because it will seduce you with an explosion of aromas and flavours.
and surprising combinations
The Abside's menu is inspired by the flavors and aromas of the local cuisine and its precious ingredients, which each time give life to ever new and exciting combinations.
It is these aromas and flavors that will make you discover the authentic taste of our cuisine and that will offer you the most intense memories of your stay on the Amalfi Coast.
Try our octopus salad with yellow and red cherry tomatoes and zucchini scapece, a perfect and surprising combination.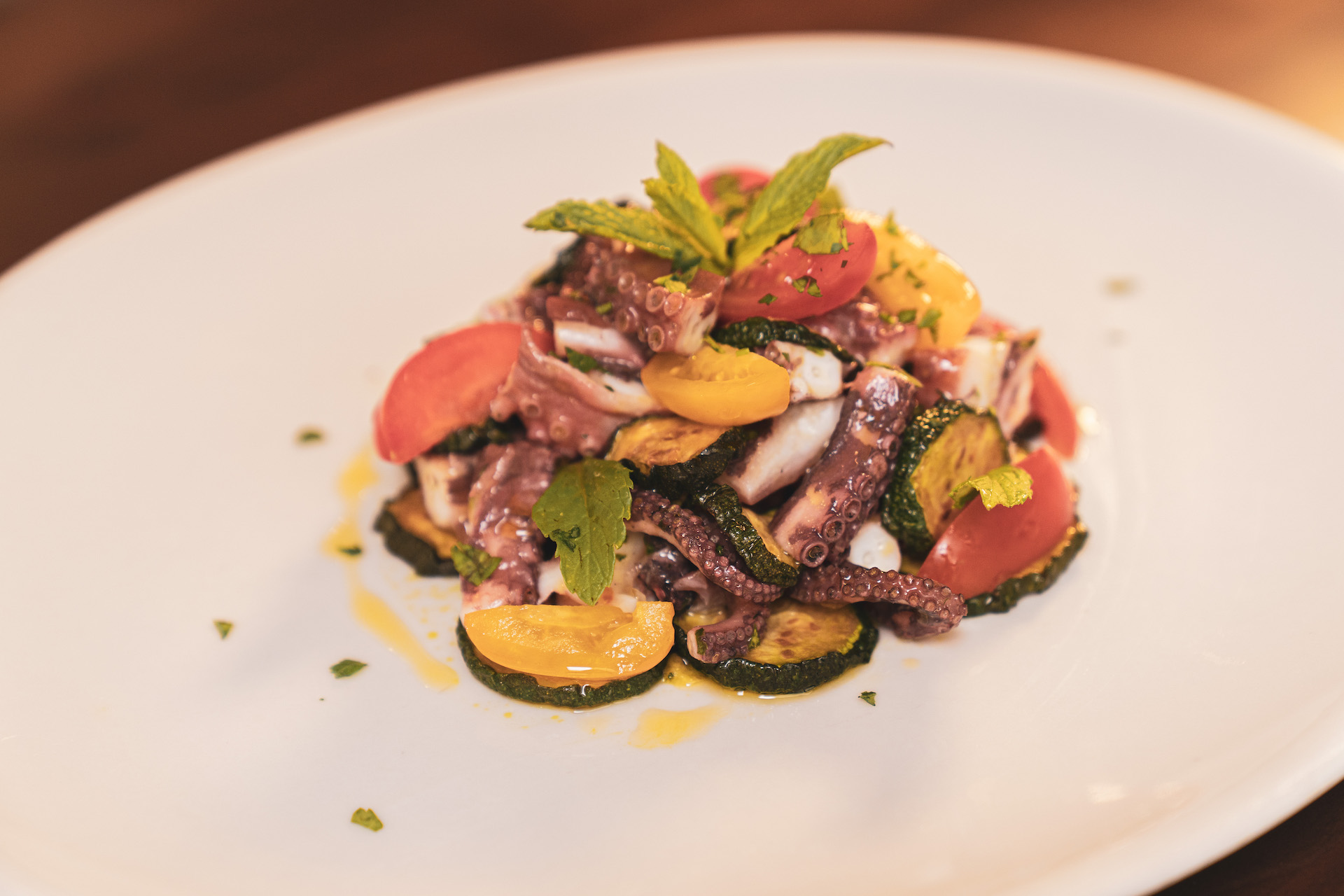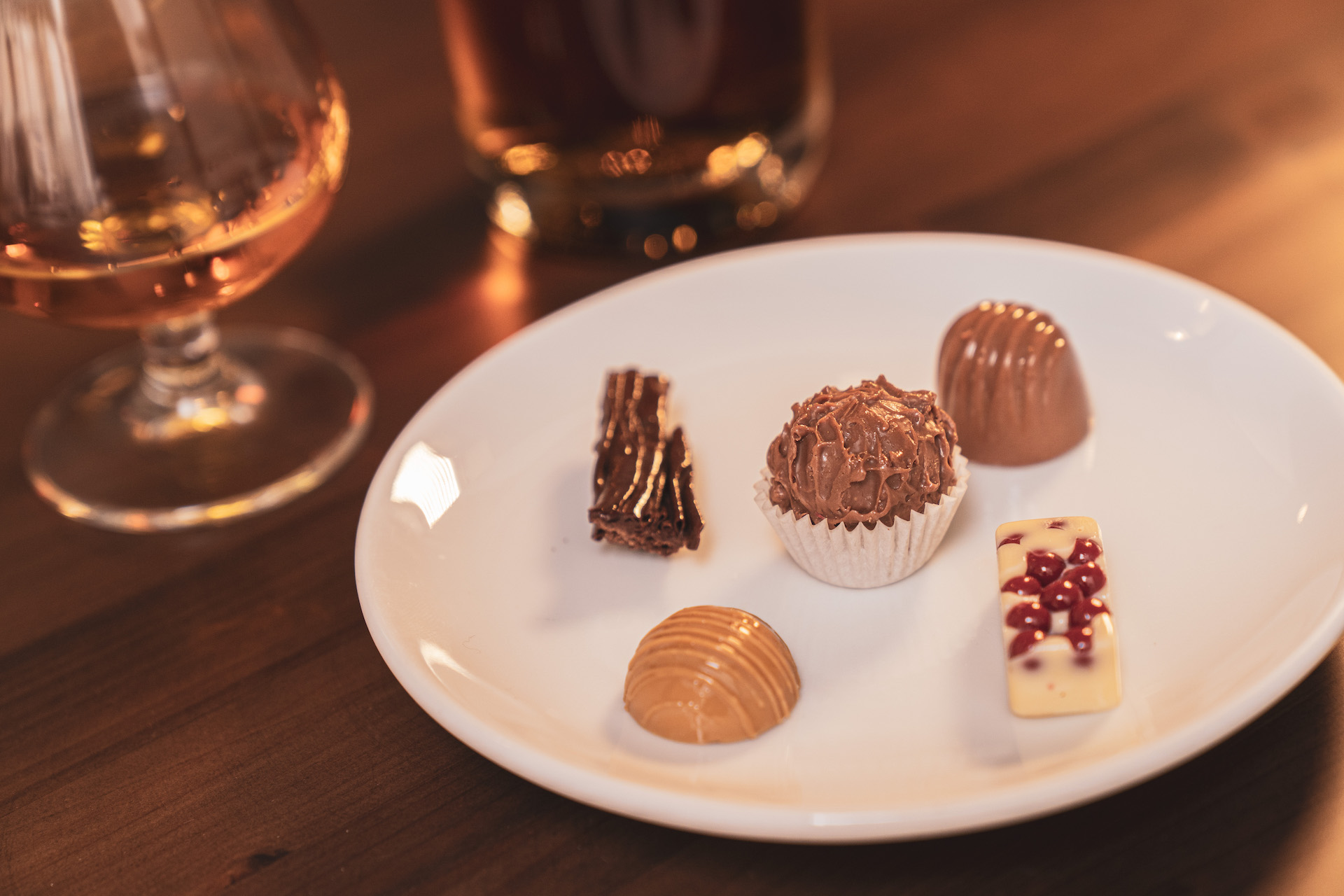 But that's not all: at the Abside it is possible to finish the meal with the experience of our desserts always prepared by our chef, or by choosing a chocolate and praline tasting paired with the best distillates and sweet wines.
Dessert wines, local liqueurs or bitters, the most interesting grappas on the national scene will accompany the end of the meal and will conquer even the most demanding palates.
In short, if you are looking for an unforgettable culinary experience in the heart of the Amalfi Coast, do not hesitate to choose the L'Abside Restaurant: you will be welcomed with warmth and courtesy by our staff, and you will be able to taste the most delicious dishes of the local tradition in a atmosphere of great charm and beauty.